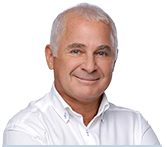 Real estate broker
A resident of N.D.G. since 1963, Serge began his career in real estate in 1987. With his ability to communicate in five languages, (English, French, Arabic, Italian and Armenian), and natural ease with individuals from all walks of life, Serge continues to serve a satisfied and varied clientele in N.D.G. and surrounding areas.
Over his 25+ year career, Serge has been the recipient of a number of professional attestations and awards that reflect his in-depth knowledge of real estate and the marketplace, including Royal LePage's elite National Chairman's Club Lifetime award, the Director's Platinum Award (since 1997), and Diamond Award. However, Serge's greatest success is reflected in the number of repeat and "next-gen" clients and referrals that form the lifeblood of his business and testify to his integrity, trustworthiness and professionalism.
A father of two, passionate about tennis, and active in his community, Serge's knowledge and love of houses comes in part from his father, a successful architect. His ease with people is the legacy of his approachable and gregarious mother, complemented by his international upbringing.
---

Real estate broker
A resident of N.D.G. since 1985 and real estate broker since 1996, Manon brings an in-depth knowledge of e-marketing technology to her partnership with Serge, along with a modern approach to client service and satisfaction.
An accomplished broker in her own right, Manon has been admitted to Royal LePage's elite Chairman's Club every year since 2010. With an average of 100 to 120 real estate transactions closed annually, Manon's organizational skills and marketing savvy are critical to her and Serge's shared success.
As Serge's spouse and closest business partner, Manon continues to be a key contributor to ongoing client satisfaction and driver of new and improved approaches to the business of real estate.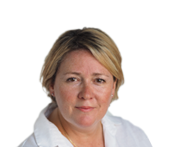 Real Estate Broker
In Real Estate since 2005, Patricia Le Gall has been the first Buyer's Broker to join Serge Gabriel and Manon Sénéchal's Team. Her in-depth knowledge of the housing market and the neighborhoods, combined with her energy, patience and her ability to effectively understand the client's needs, makes searching for a new home with Patricia an unforgettable experience.
---

Residential Real Estate Broker
With a background as a Landscape Architect and as an exhibition design Project Manager Jacques joins the dynamic Serge Gabriel and Manon Sénéchal Team with a true passion for real estate. Having lived more than 40 years in N.D.G., Jacques offers you a personalized service. Tinted with rigor, patience and enthusiasm, his service will make your search for a property a truly stimulating experience.
---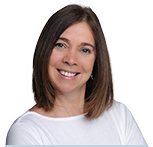 Nina brings over 25 years of experience as a legal secretary to notaries. With a passion for her role, Nina's coordination is essential to realizing the team's goal of "unparalleled focus". Dynamic and conscientious, Nina's energy and attention to detail are important contributions to our clients' satisfaction.
---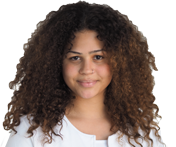 Paralegal student and future lawyer, Océane brings dedication and enthusiasm to the administrative team. Her organization and communication skills as well as her desire to help all of our clients during their real estate journey will ensure both vendors and buyers a pleasant experience.
---