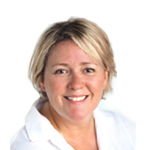 Patricia Le Gall
Real Estate Broker
As a licensed realtor, Patricia has over 16 years of experience in Serge's team and the Montréal market, she understands that selling or buying a home is more than just a transaction – it is an investment of a lifetime; and she makes the process seamless for her clients.
Patricia's personality and commitment to outstanding service has been unsurpassed in the eyes of over 100 clients who purchased and sold their homes with her over the years. Patricia invests the time and effort required to really understand what her clients are seeking in their real estate purchase and sale decisions, and to research all opportunities for her clients so that they achieve their objectives.
Today she has found her niche in selling duplex, single-family homes and condos. Her success and hard work have not gone unnoticed in her community.